We connect people with plants and each other
In Garden to Connect, we make the urban landscape greener and bring people closer to each nature and each other. Urban gardens are often expensive and resource intensive when using plant containers of steel, concrete or terracotta. Reusing plastic building waste saves money and resources. By upcycling discarded products, production of new plant containers are avoided, which helps to mitigate climate change.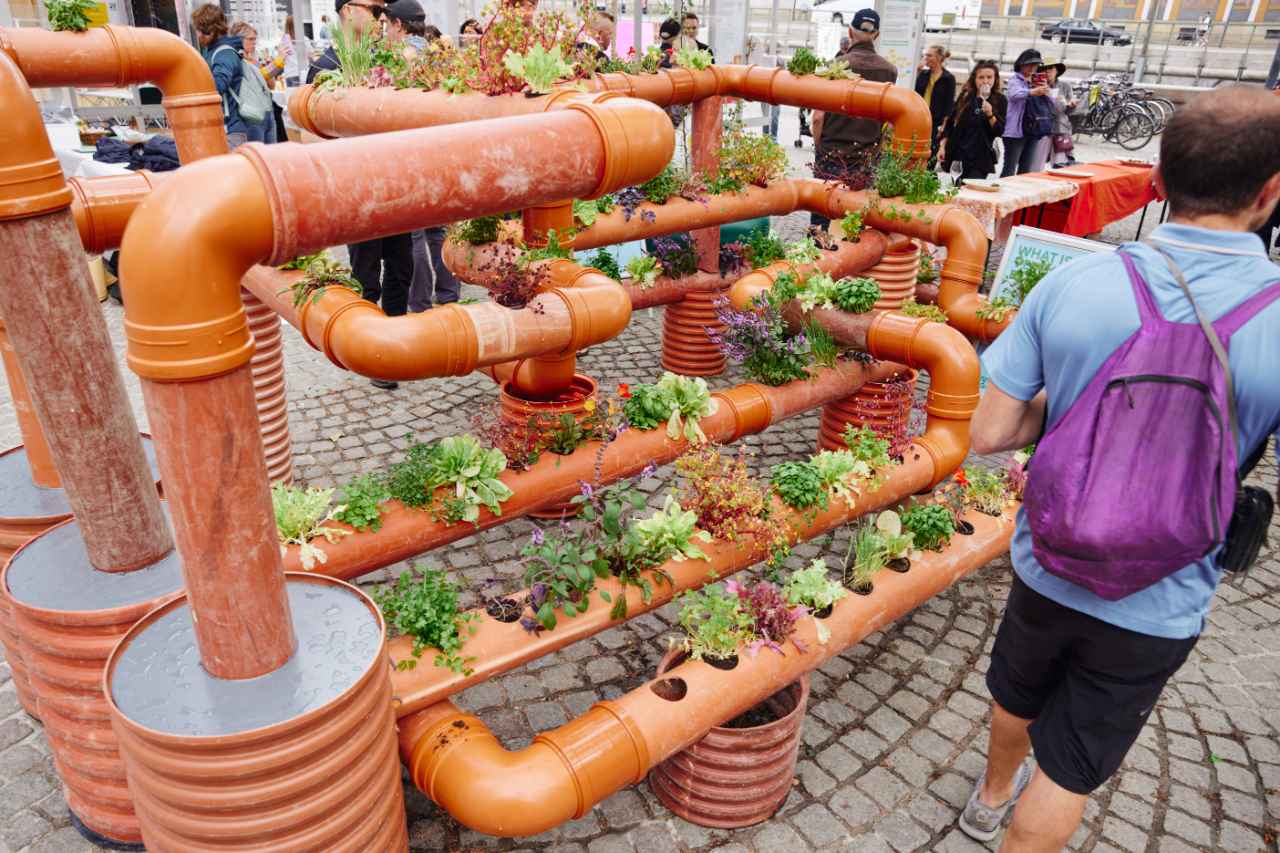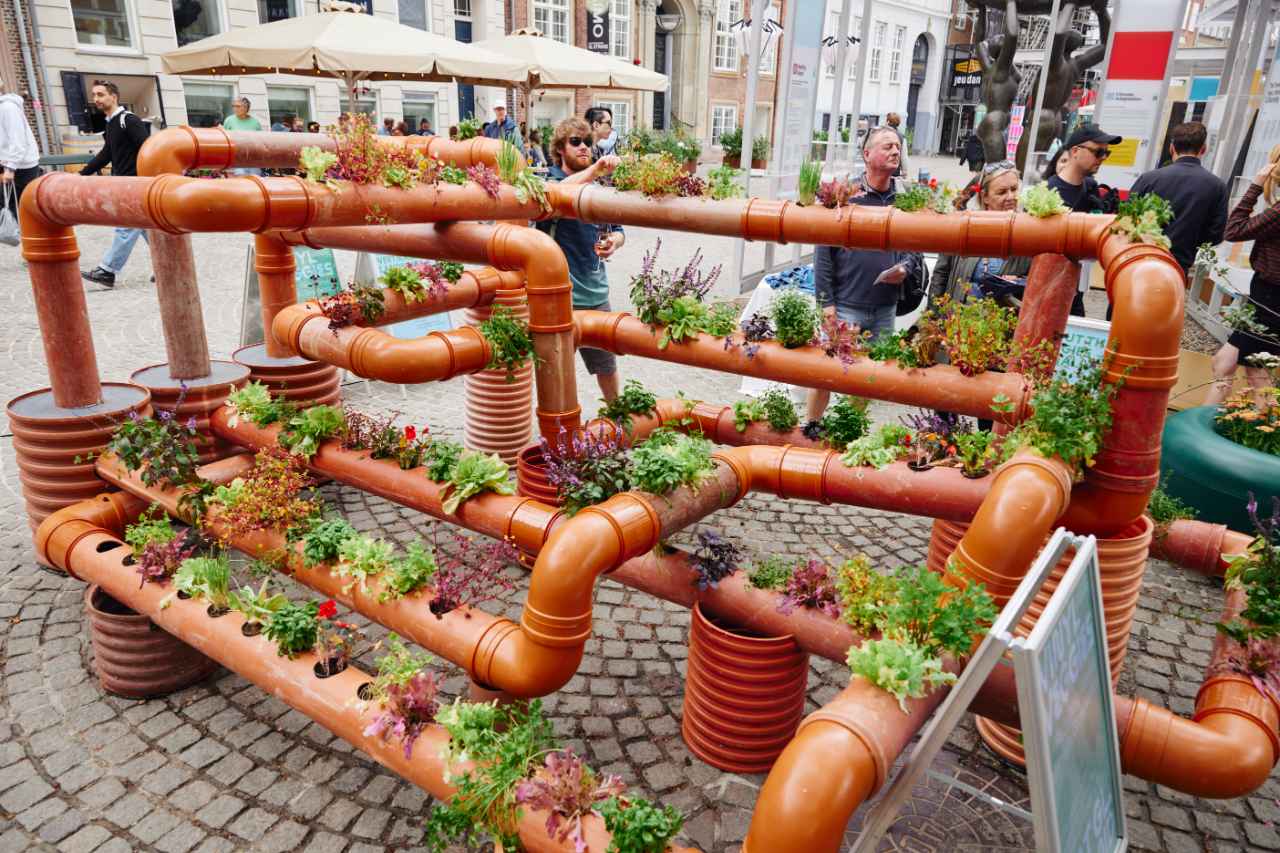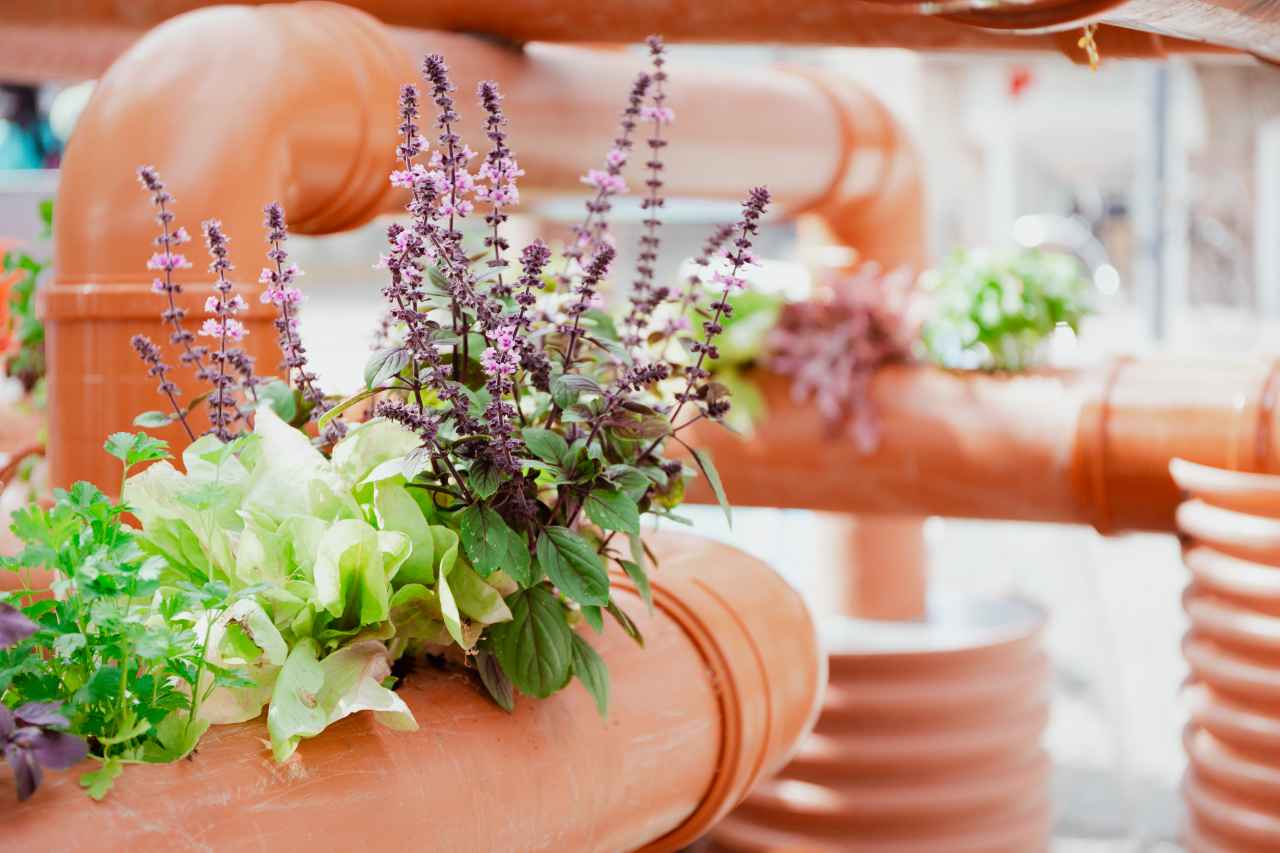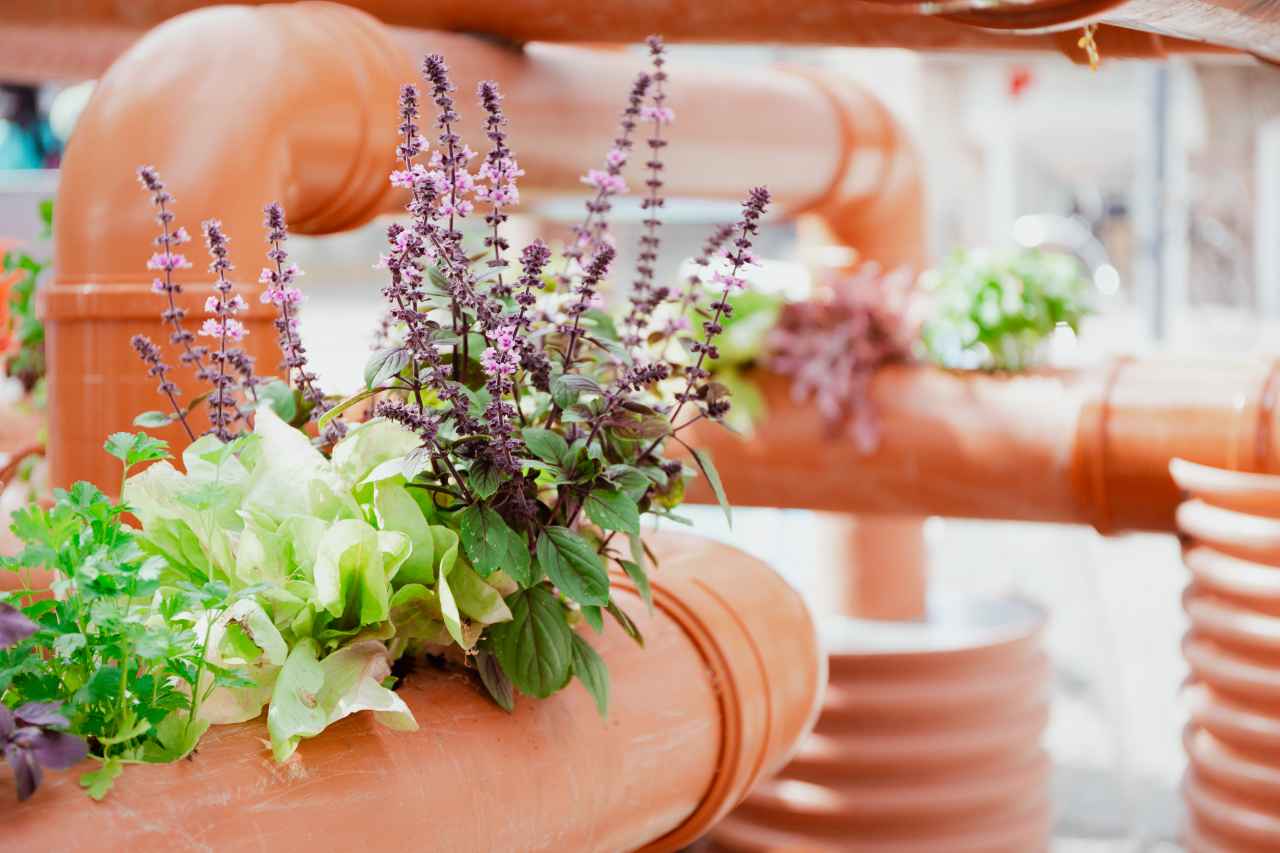 Vinyl Veggies: Revolutionising food growing with vertical farming
Garden to Connect presented Vinyl Veggies, a groundbreaking sculpture at the UIA World Congress of Architects 2023 in Copenhagen. This captivating installation, inspired by the iconic Centre Pompidou in Paris, showcased the transformative potential of vertical farming and emphasized the crucial role of PVC as a material in revolutionising food production.
Constructed predominantly of repurposed PVC, Vinyl Veggies exemplified the possibilities of vertical farming while promoting the importance of sustainability through material reuse. This innovative sculpture demonstrated how PVC, with its durability and flexibility, can be a key component in creating efficient and space-saving vertical farming systems.
The sculpture is made for disassembly and will host other plants in the future. At the end of its service life, it can be mechanically recycled, providing valuable raw material for new PVC pipes.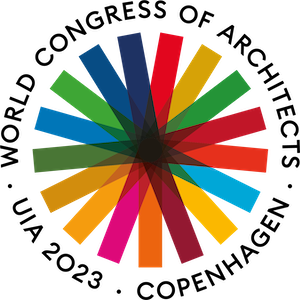 Garden to Connect selected by the European Commission
The Festival of the New European Bauhaus is the new flagship event of the European Commission, aiming to bring together talents and ideas from all over Europe, which contribute to the accomplishment of the European Green Deal.
The Garden to Connect project was selected to become part of the mobile exhibition, situated in four central squares of Brussels. Thanks to everyone who showed up!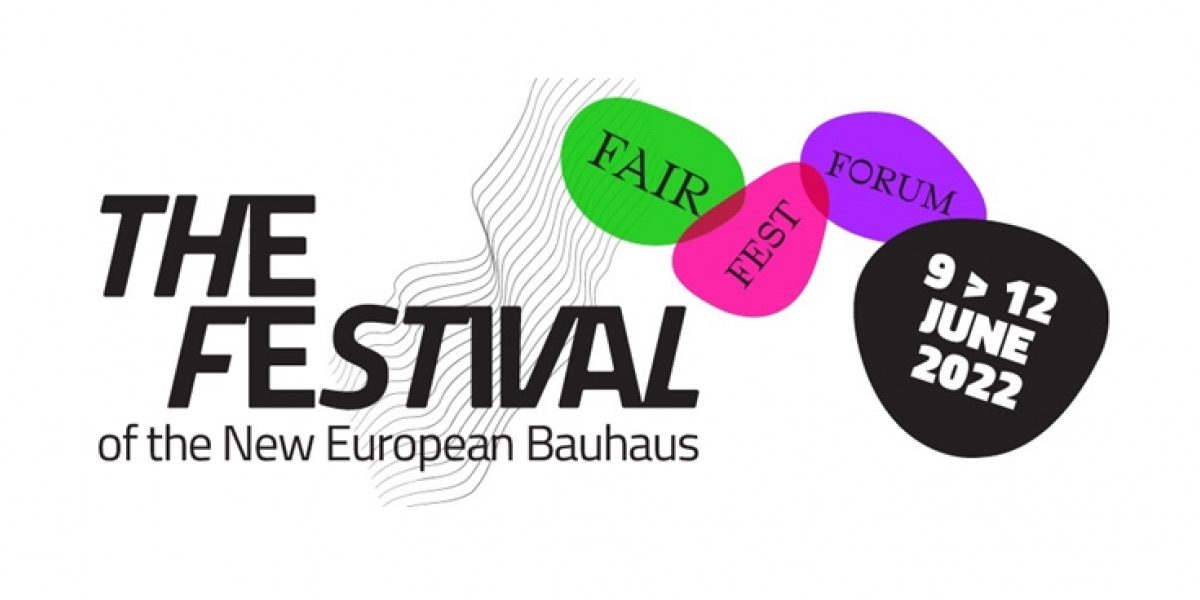 "If the European Green Deal has a soul, then it is the New European Bauhaus which has led to an explosion of creativity across our Union."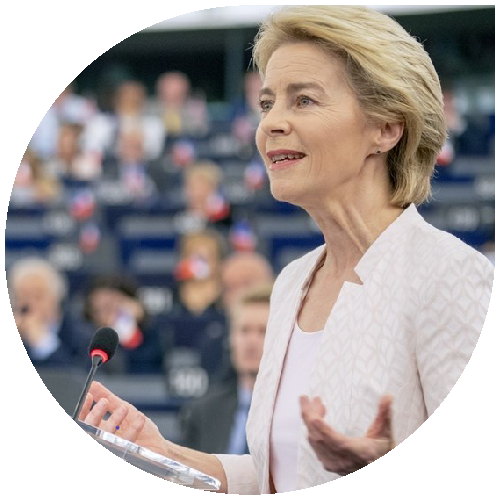 Upcycled pipes for kitchen gardening and community building in Rwanda
Rwanda has a long tradition for urban agriculture. At the same time, the rapid urbanisation and many ongoing water infrastructure projects result in installation waste that can potentially be reused for urban farming. Together with two local NGOs, we are currently developing a pilot project that turns waste into plant containers, available for all.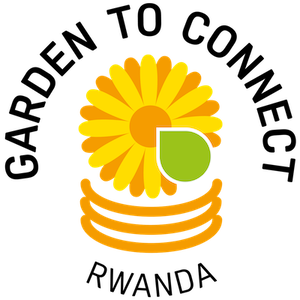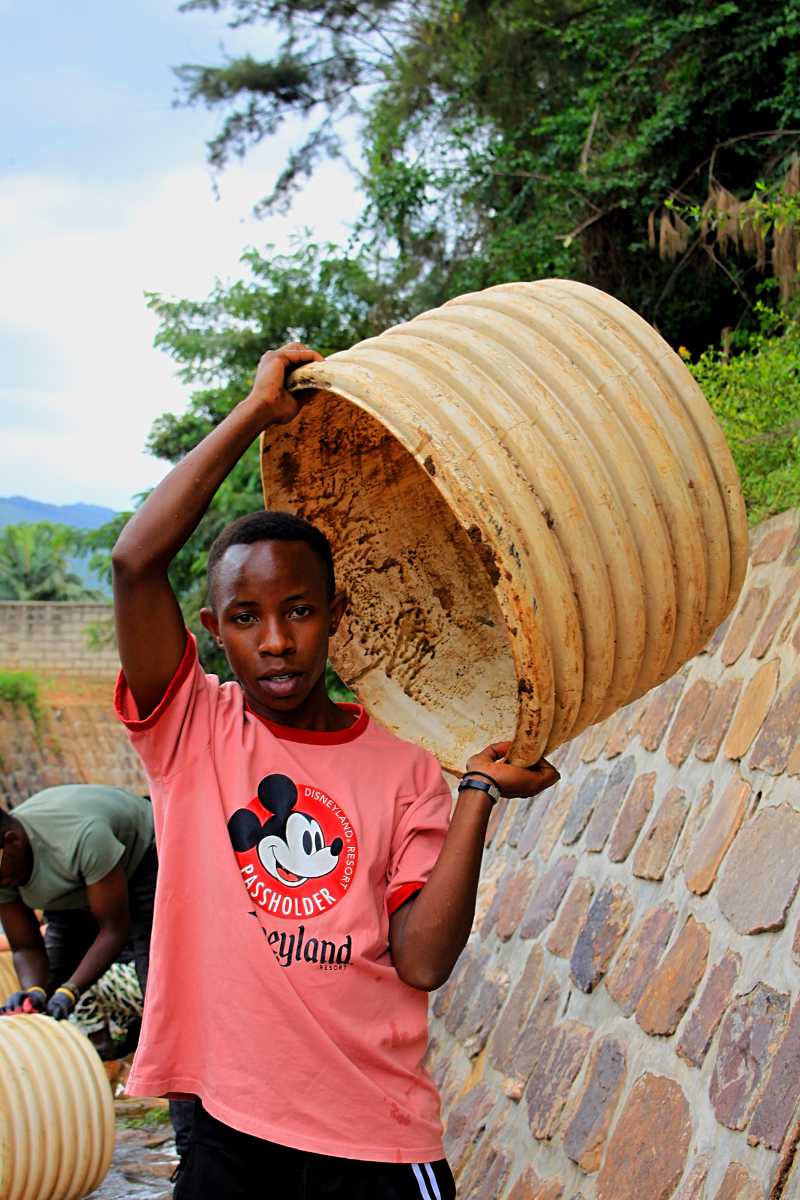 Children in Kigali learn about gardening and reuse
Indaro Center in Kigali, Rwanda is a place for children who go through difficulties in life. The aim of Indaro is to bring hope and create platforms for the new generation, as well advocating and protecting children's rights in the local community. Through Garden to Connect, the children of Indaro learn about gardening and reuse of building materials.
PVC pipes converse water
Drought is a growing problem in many parts of the world, including Rwanda. Plant containers made from reused PVC plastic pipes conserve precious water. At the same time, the plastic containers keep out poisonous plants. Garden to Connect Rwanda also educates locals about gardening, reuse and nature conservation. Discover how the project enabled local food production in Rusheshe, Kigali in the images below.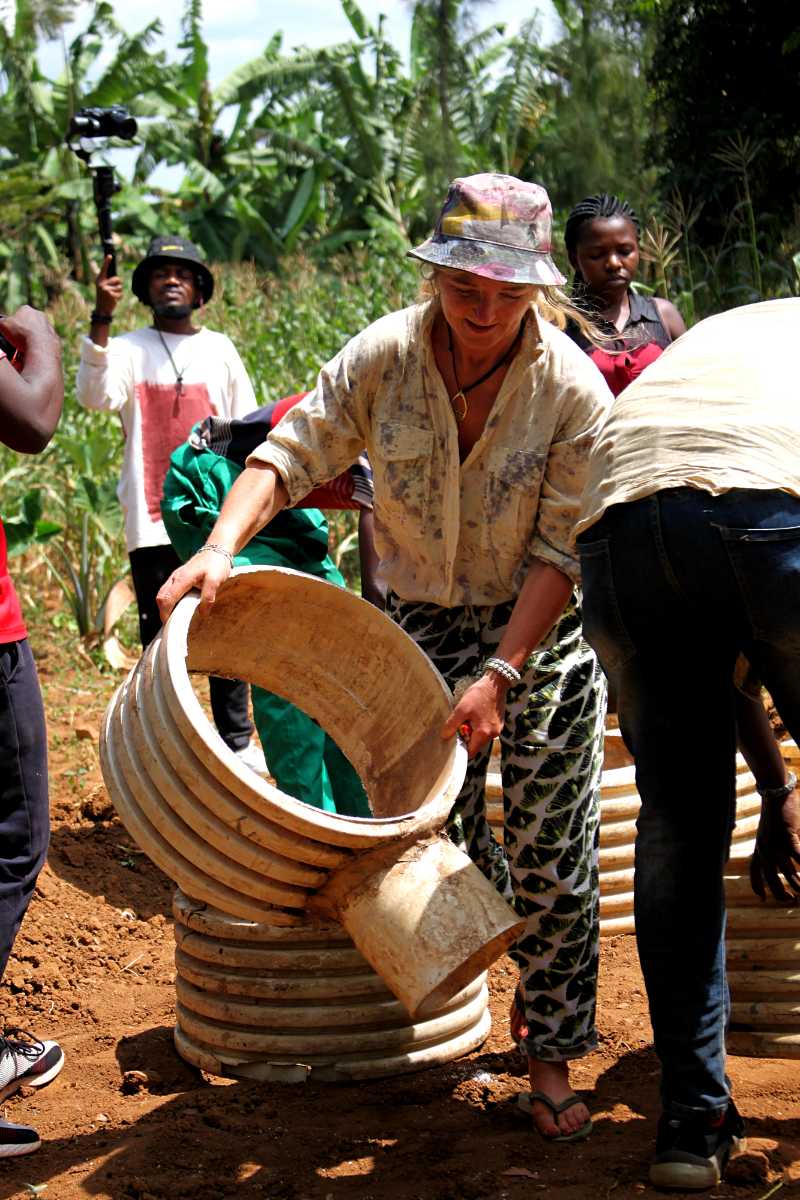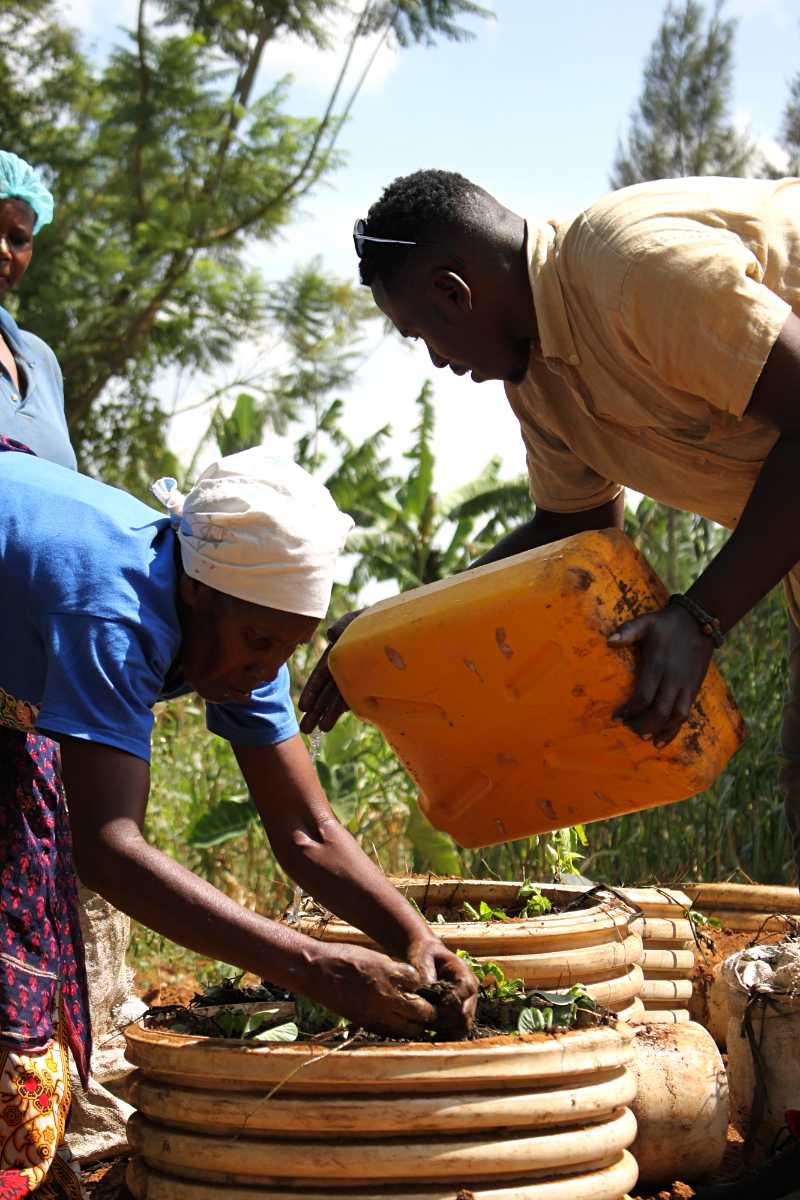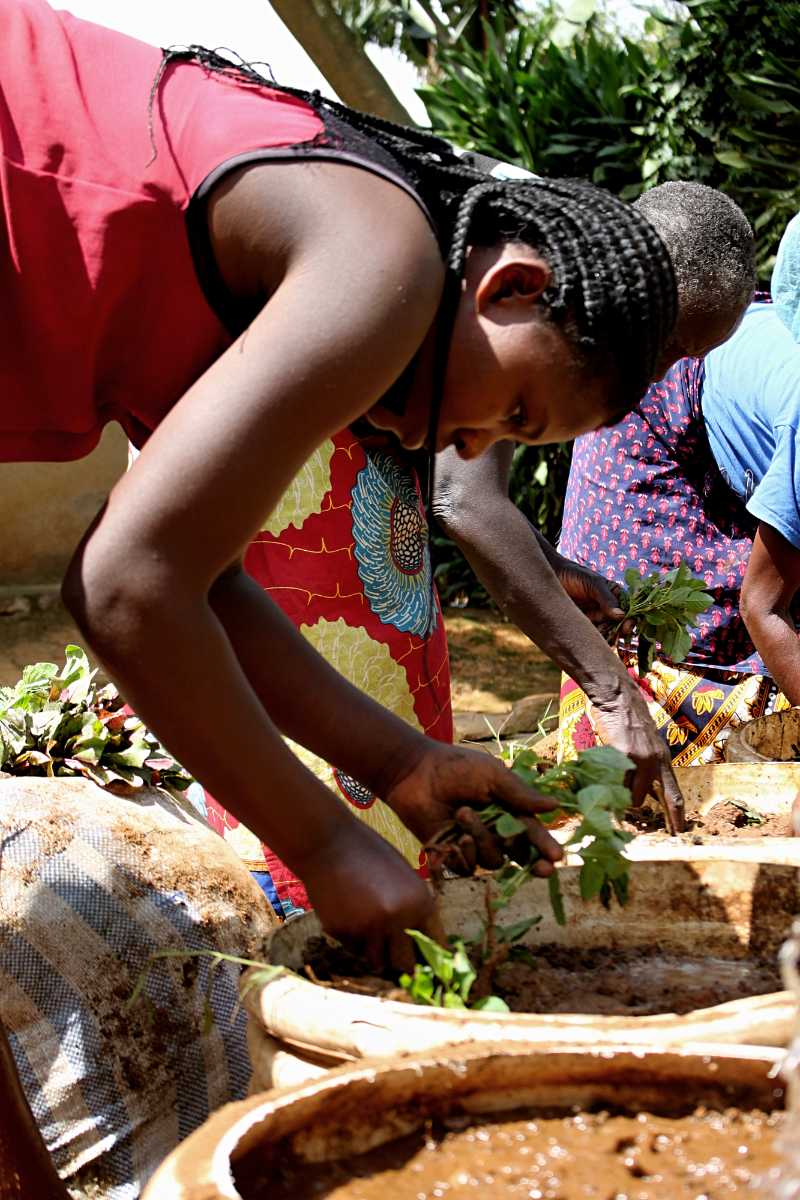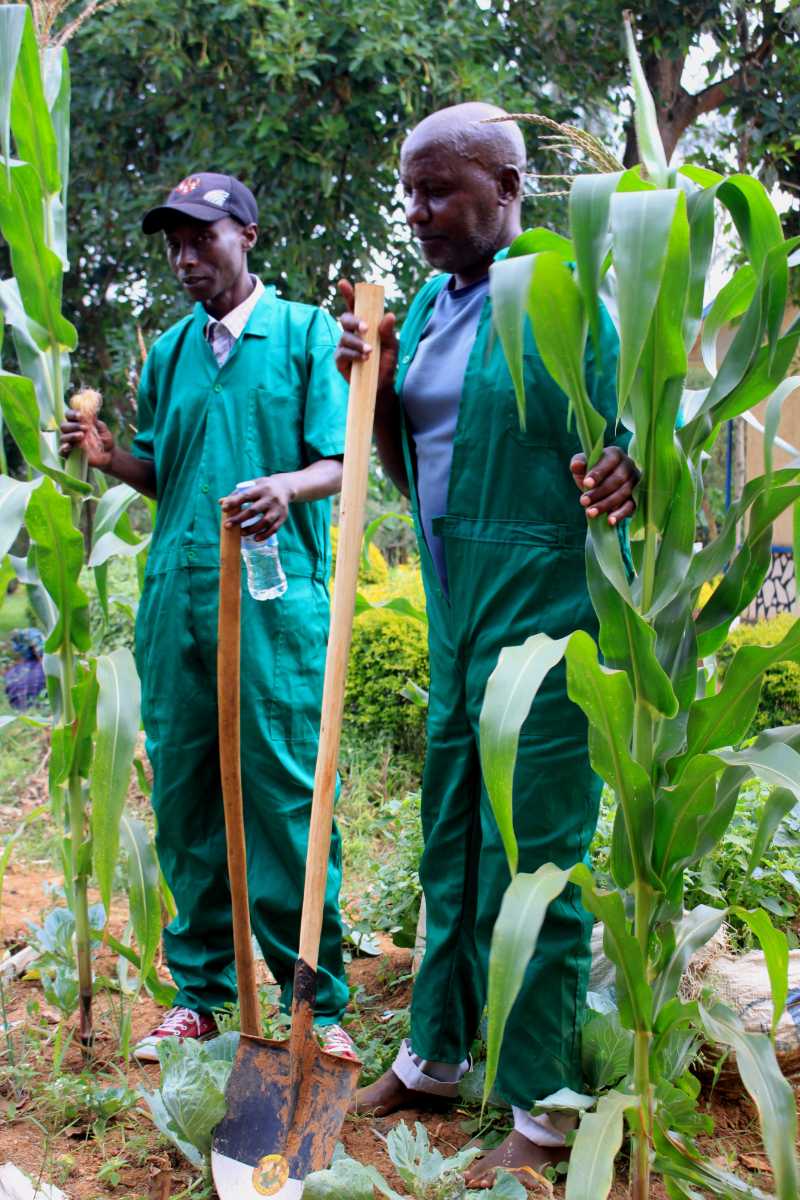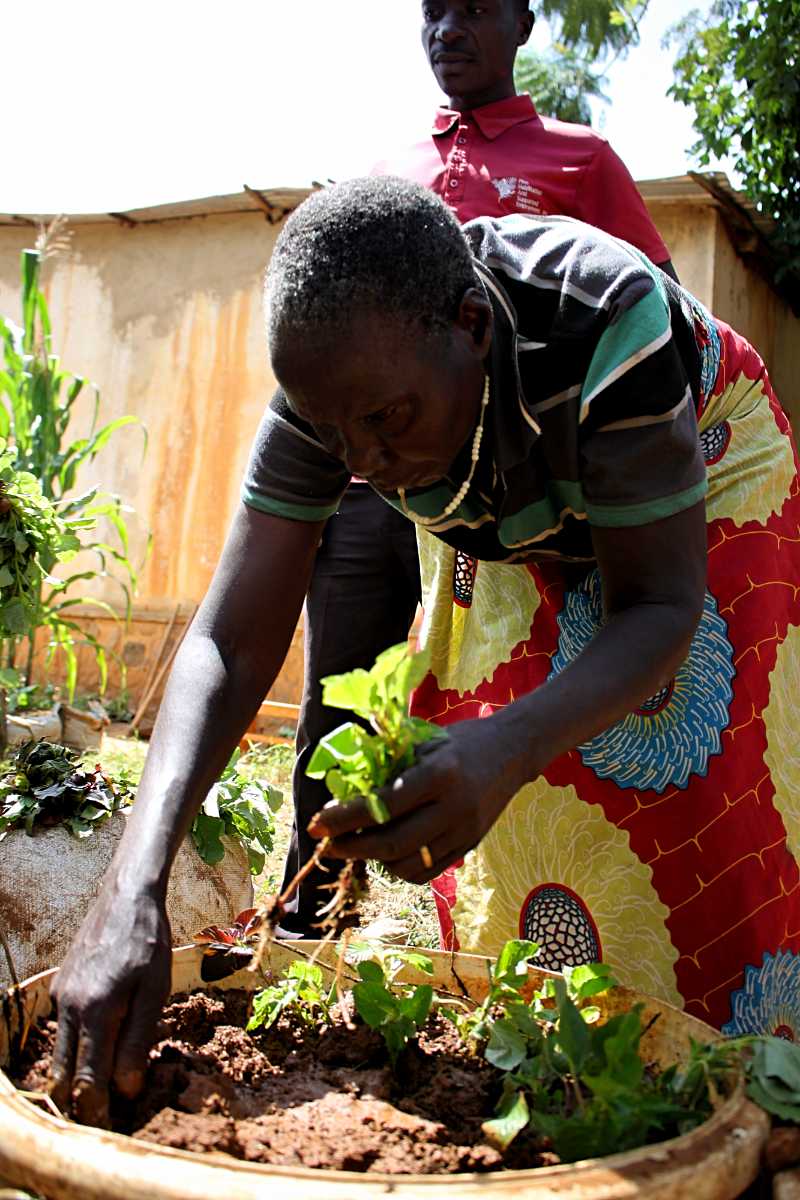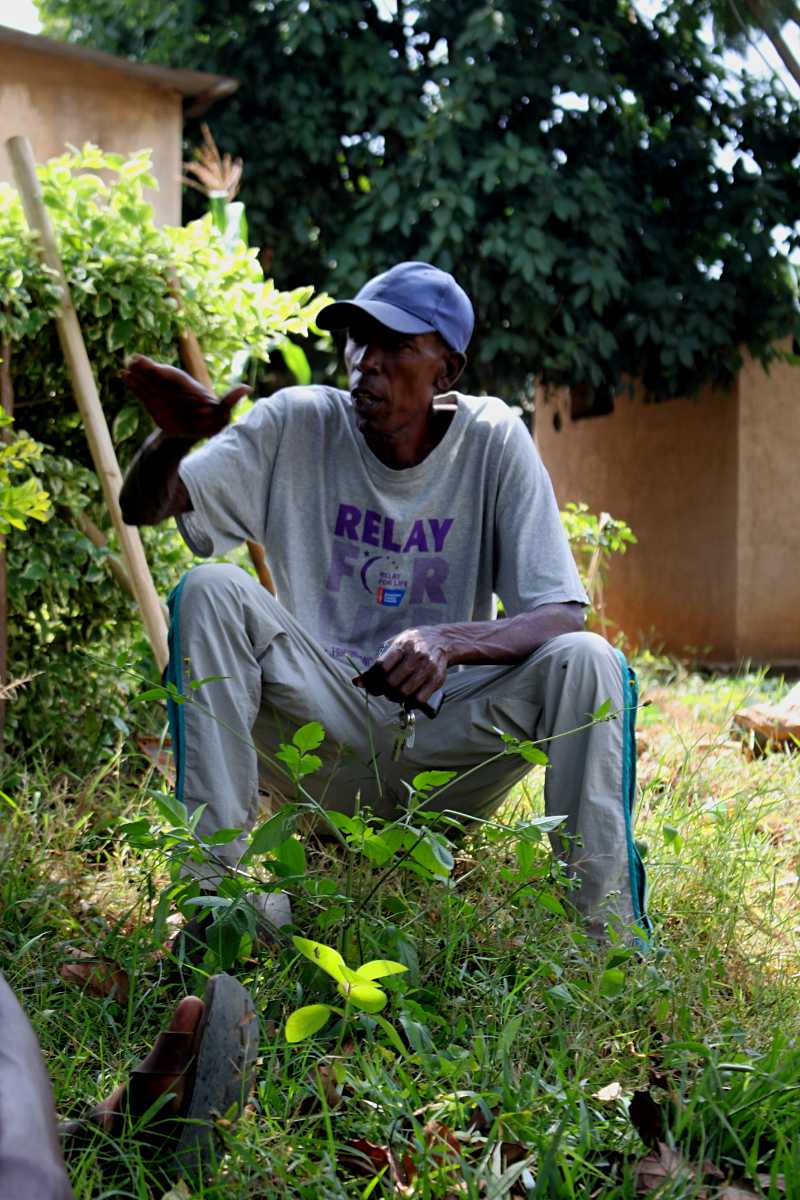 The first Garden to Connect Ambassadors have graduated
Through Garden to Connect Rwanda's education programme, aspiring urban gardeners in Kigali has the opportunity to become official Garden To Connect Ambassadors. After completing a course in gardening and reuse, the students are examined in a multiple choice test. The first Ambassadors have recently graduated. You can see them with their certificates below.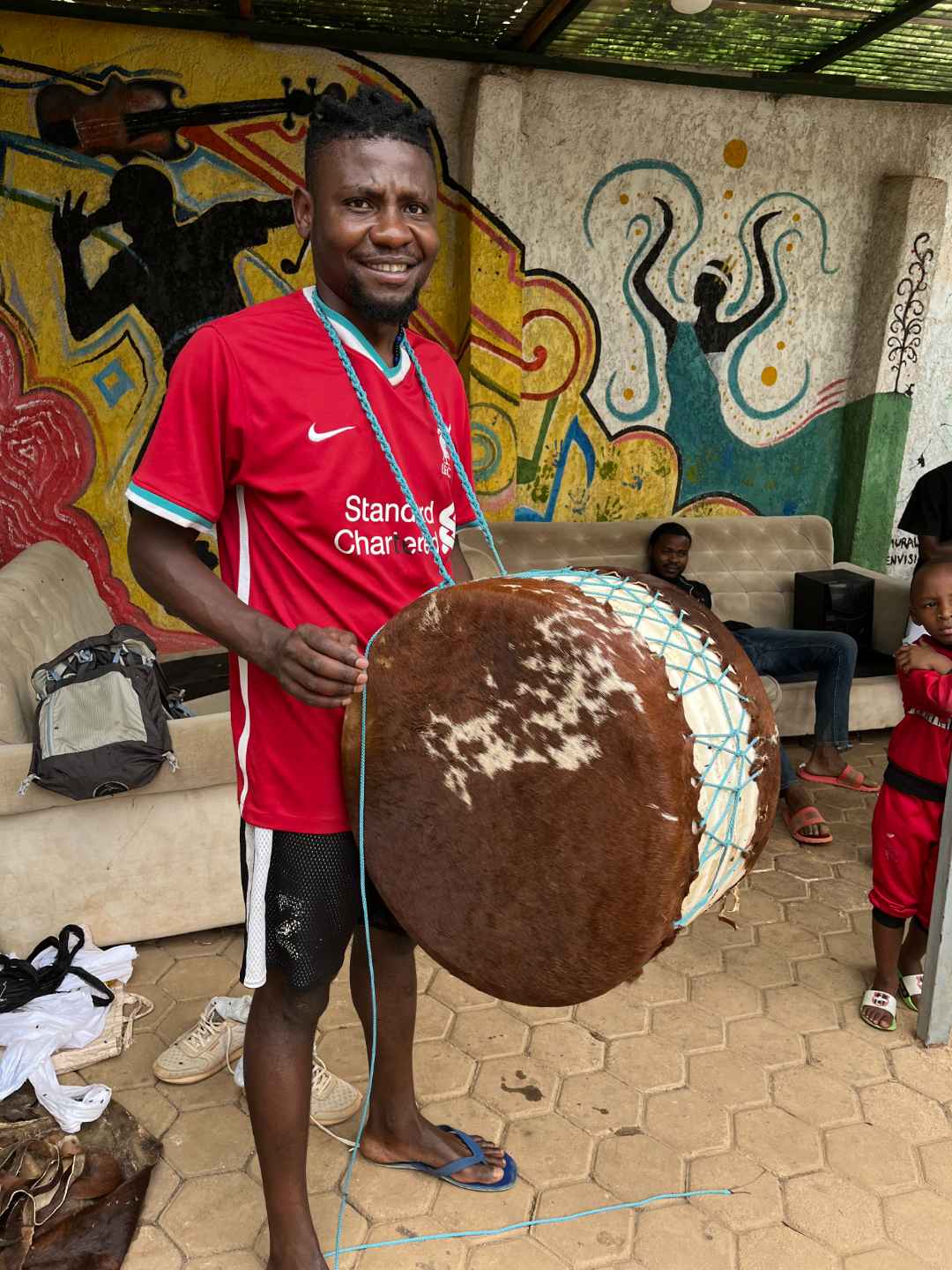 From pipe to percussion: Percussion to connect
PVC pipes turned into drums
Music has many positive impacts on humans. In the initiative 'Percussion to Connect' in Rwanda we connect people, materials and build communities. The sound of drums alerts our senses and triggers the need to move.
Drumming induces deep relaxation, improves our mood and mental alertness among others.
Patient Nshanganya is a professional percussionist from Congo volunteering to teach vulnerable kids at Indaro Center to build and play drums. In educational workshops we successfully created prototypes of PVC pipe drums.
Cutting the pipes, measuring the size of cow skin needed, making the cow skin soften in water, learning the art of cutting and making strings, making holes, and preparing for the pattern of stringing and how to tie with force to create good sound.
After drying in the sun pipes are now used in new music classes and performances to promote the reuse of PVC, environmental awareness and health impact connected to drumming.
PVC and dance for health
PVC as scenography to raise environmental awareness
Theatre reflects and influences society. We can tell stories, examine our values and behavior, express ourselves and create meaning.
In the initiative PVC and dance for health we created a dance performance to raise awareness of how to grow people and plants.
Three professional dancers Ahmes Lubenga, Jonathan Kabango, and Alex Ssebaggala from Congo and Uganda all based in Rwanda and volunteering at Indaro Center, created a dance performance in collaboration with kids.
PVC pipes used in scenography were explored as a base for creation of how to reuse PVC pipes in artistic ways, new moves, and how to communicate a message of growing people and plants.
PVC pipes as scenography and visual design contributed to create engaging and understandable patterns and connections between ideas of how to grow people and plants.
We cut pipes, we played around with pipes, we challenged ourselves, and we created a story with minds and bodies. We performed for different audiences. Within the community in the dirt road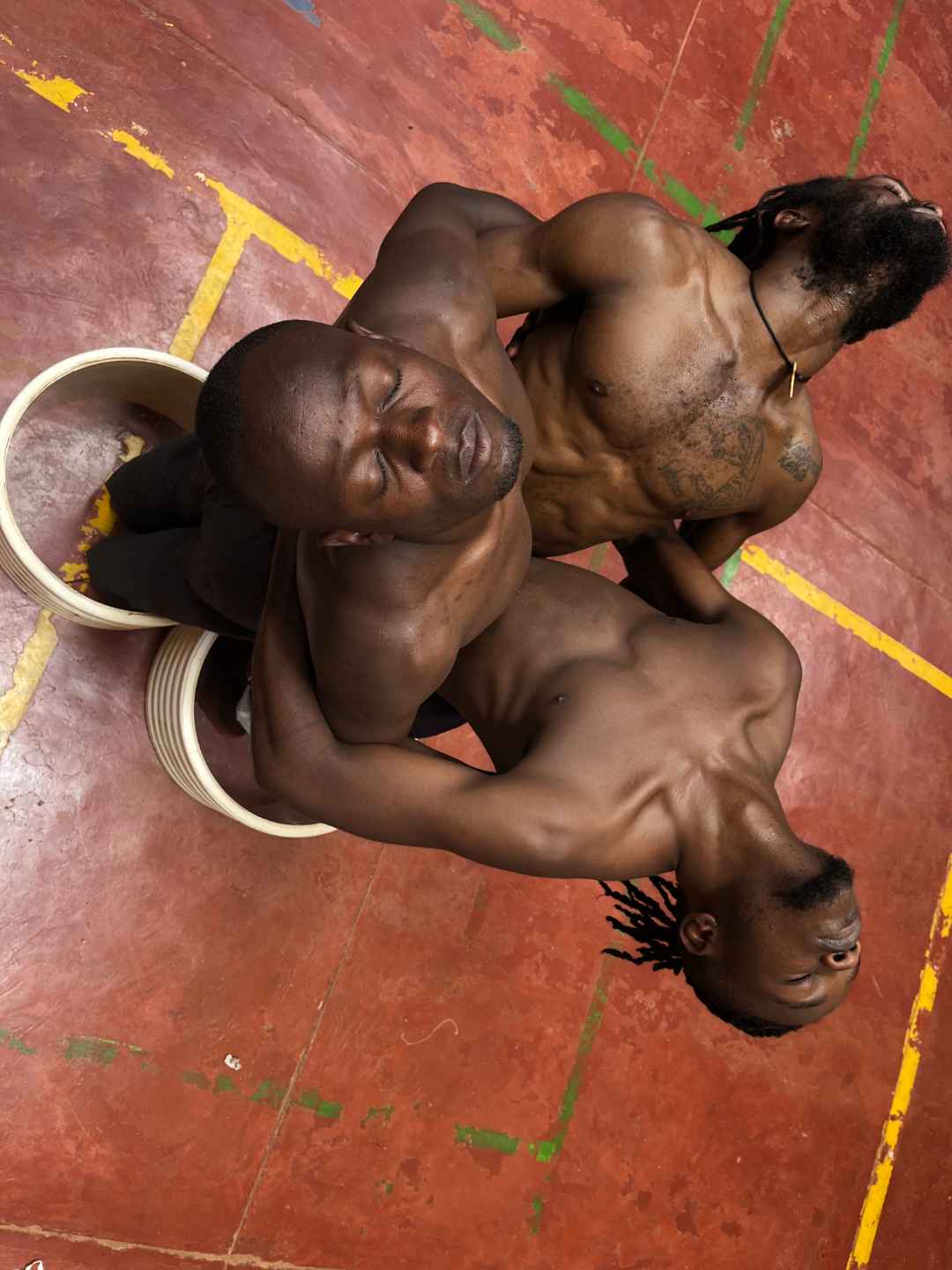 Garden to Connect at The People's Festival of Nature
The People's Festival of Nature in Denmark is an annual celebration held since 2016 of everything nature has to offer and with 20,000 attendees. The festival centers around a public debate, where politicians, scientists, organizations, and the public unite to discuss and debate on a variety of issues and topics involving nature. At the 2022 edition of the festival, the Garden to Connect project taught festivalgoers how to build your own garden with scraps of plastic waste.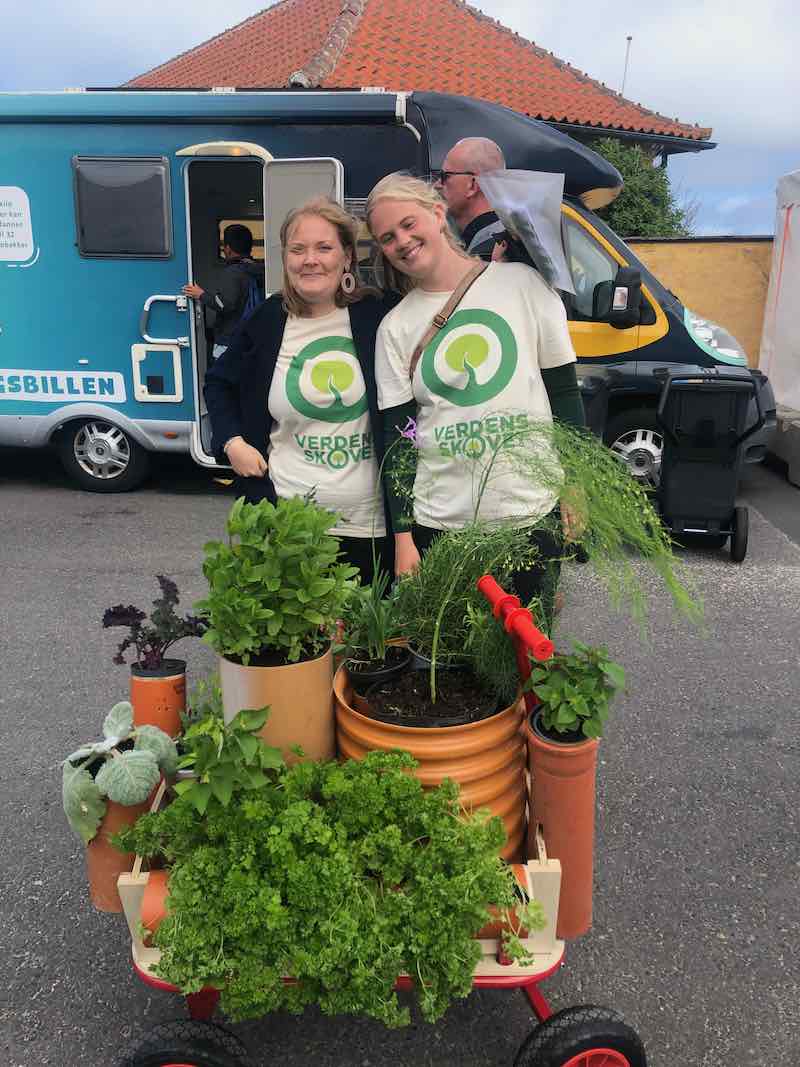 Pop-up gardens invite to creativity
Aarhus Festival is one of the largest cultural events in Northern Europe. Pop-up urban gardens made from upcycled PVC pipes were displayed at the 2021 Festival. The garden invited to creative decorations by festival goers and brought a green element to the cityscape.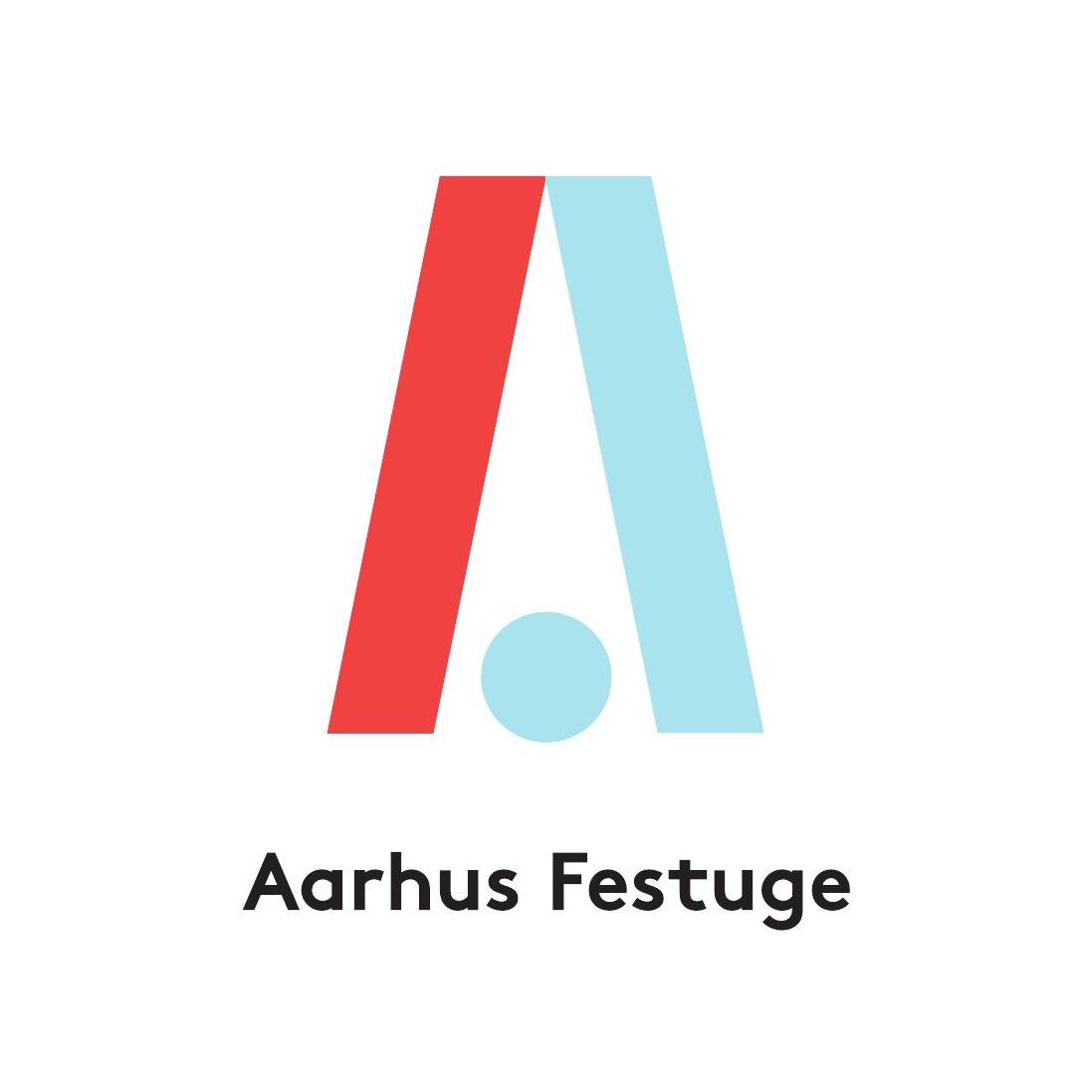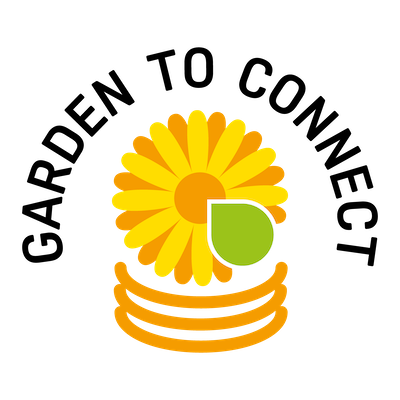 Medicinal plants grow in reused PVC
The beneficial effects of medicinal plants have been known for millennia. Now, users of the rehabilitation facility MarselisborgCenter in Aarhus, Denmark, and its many visitors, get the opportunity to see, touch, smell and taste some of the herbs. The scene is a small oasis in an area of ​​the center's newly renovated park called The Immersion. 
Healing herbs help with rehabilitation 
The plants in the herb garden speak to all the senses: the sense of touch, the sense of smell, the sense of taste, the sense of hearing and the sense of sight. By touching and smelling a furry sage leaf, the memory can be activated, which can improve rehabilitation.
The garden is built with PVC pipe waste, which would otherwise have been sent to recycling. By reusing the pipes as plant containers, the life span of the material is extended. Sage, mint and a wide range of other medicinal herbs grow in the pipes. The climate-friendly approach to the garden fits in the overall climate vision for the renovation of the park, which in addition to being a recreational space is designed to handle increasing rainfall due to climate change.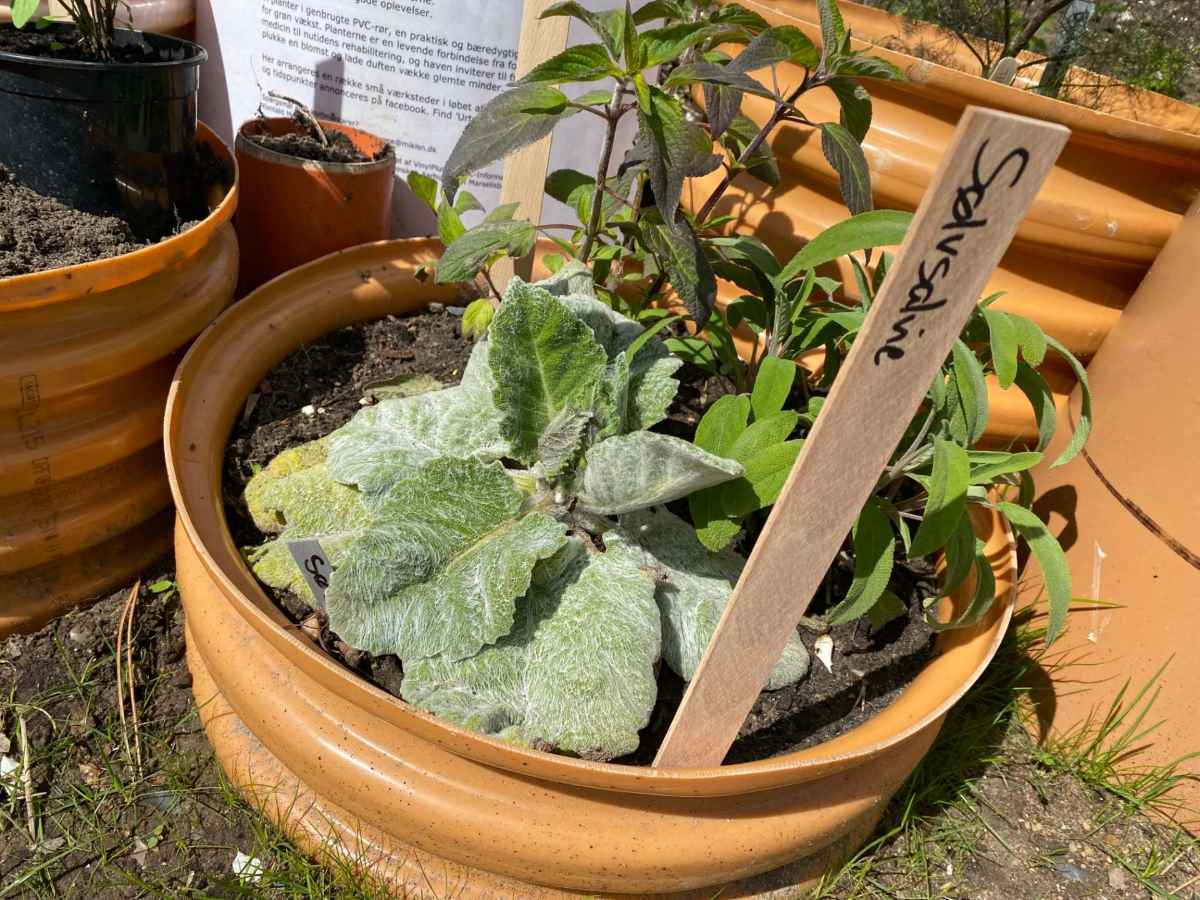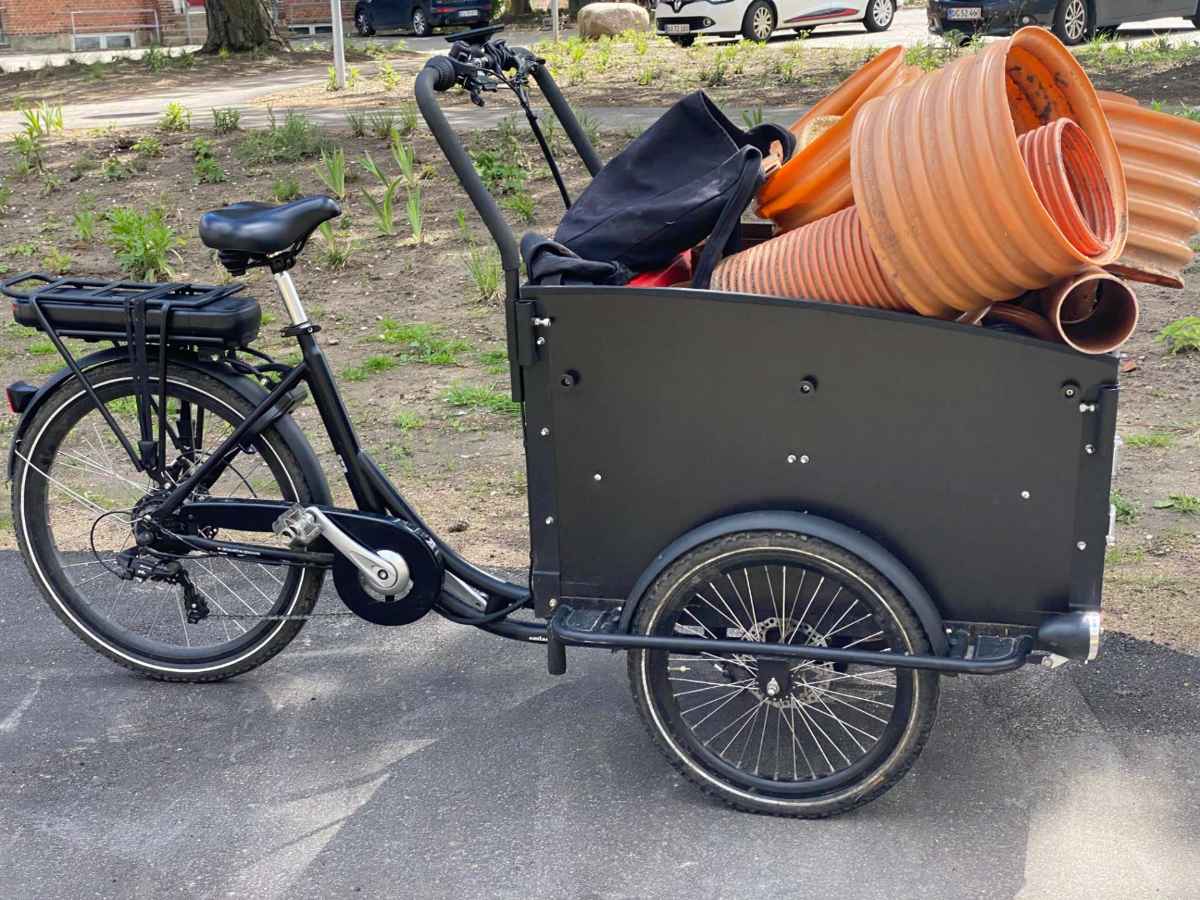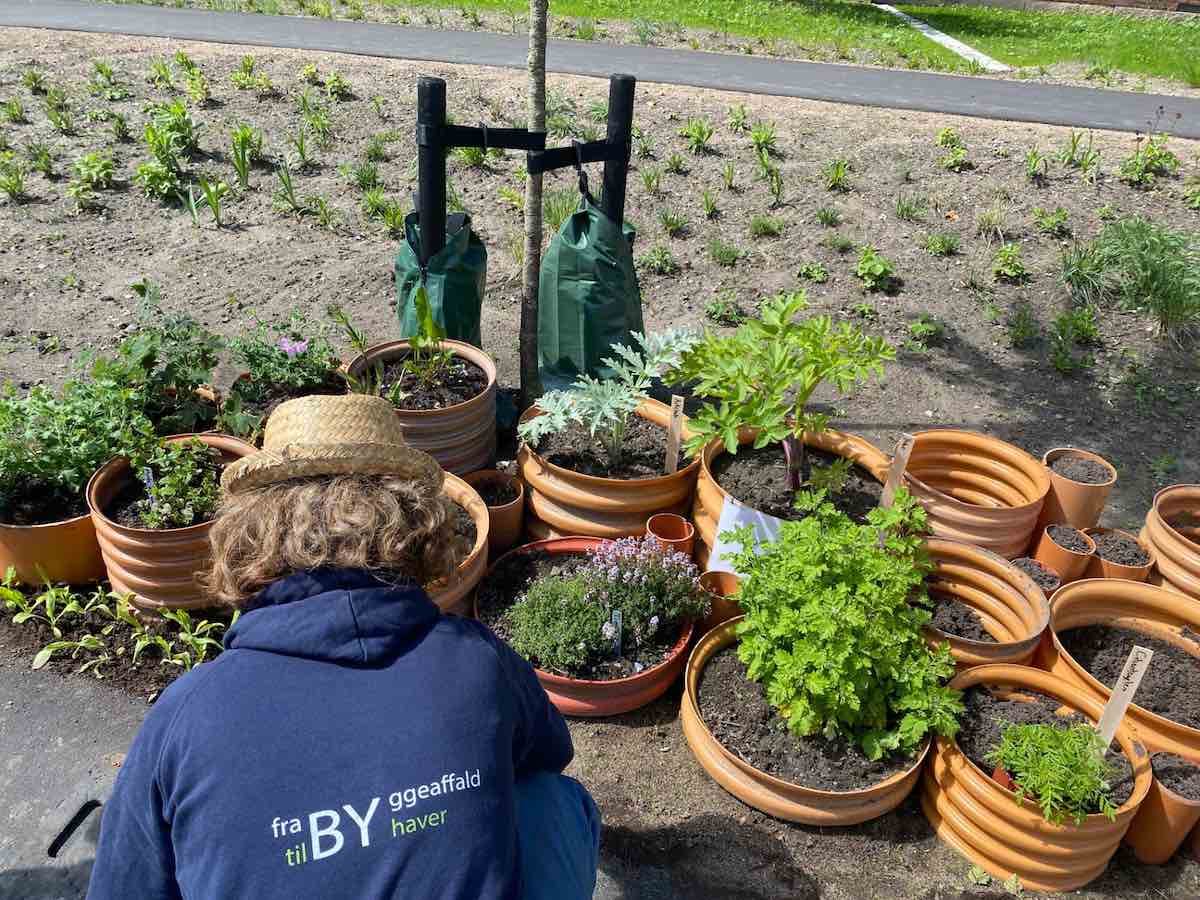 Urban farming on the rise
In cities all over the world, city dwellers are getting into urban farming and grow crops locally on the terms of the city. The increasing share of the global population settling in urban areas is only reinforcing this trend. Urban agriculture is a natural consequence of urbanisation, which means that more and more of us live in cities. From high-tech vertical indoor growing systems in Singapore over rooftop gardens in Paris to traditional farming in Cuba, local food production will without a doubt become more and more important in the future.
Sustainable urban agriculture
Urbanisation is set to continue its rapid pace in the coming years. At the same time global population growth means there will be more mouths to feed. Usually, cities are built on prime agricultural land. This creates a potential conflict between two Sustainable Development Goals: SDG2 and its aims to end hunger, achieve food security and improve nutrition and promote sustainable agriculture, and SDG11 and its objectives of making cities inclusive, safe, resilient and sustainable.
Urban agriculture using PVC pipes contributes to a better trade-off between the two SDGs and help meet several other Sustainable Development Goals. Hydroponics, aeroponics, vertical farming and the other urban growth systems make cities more resilient and sustainable and can support development of green spaces. At the same it enables local food production that supports nutrition security and income generation.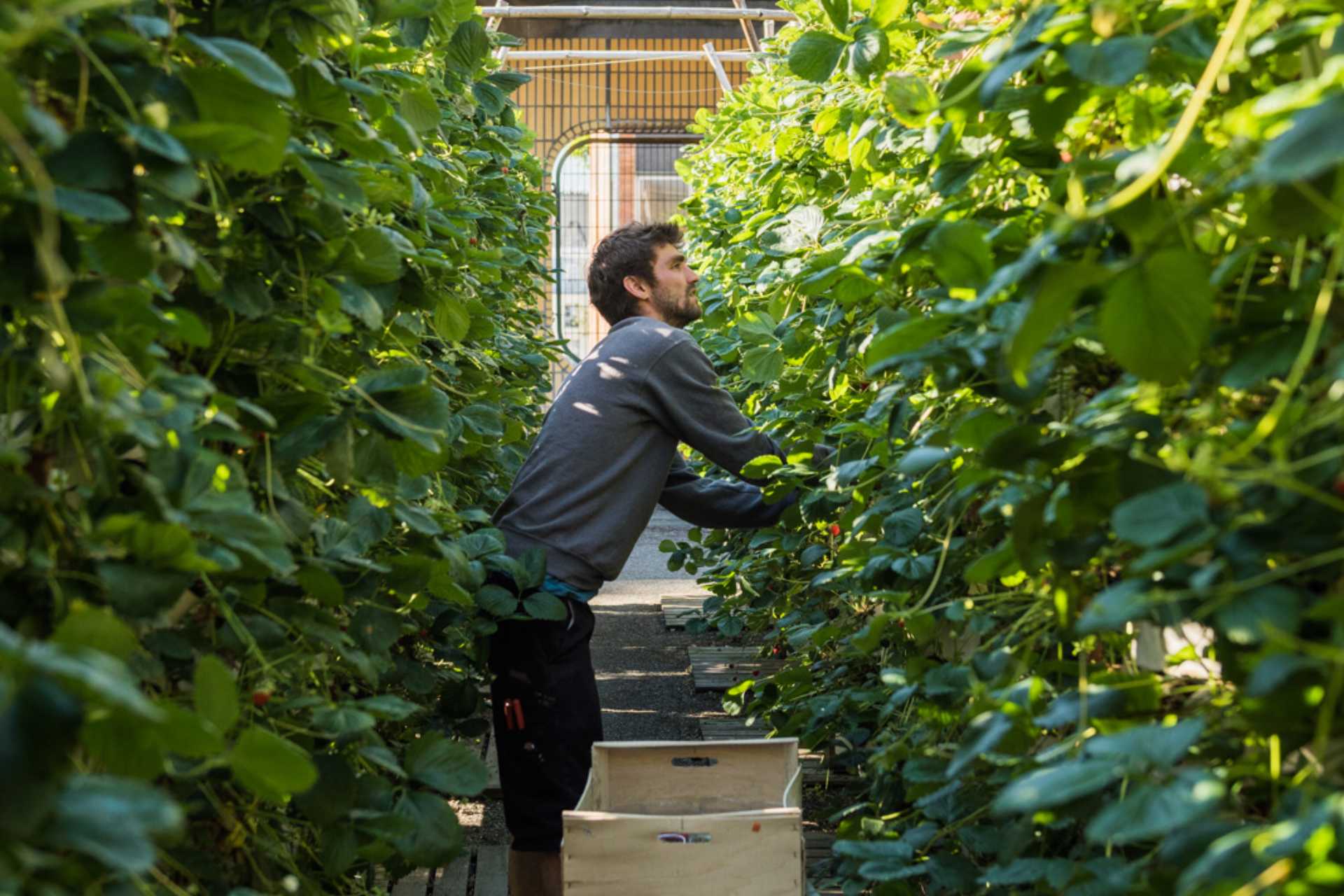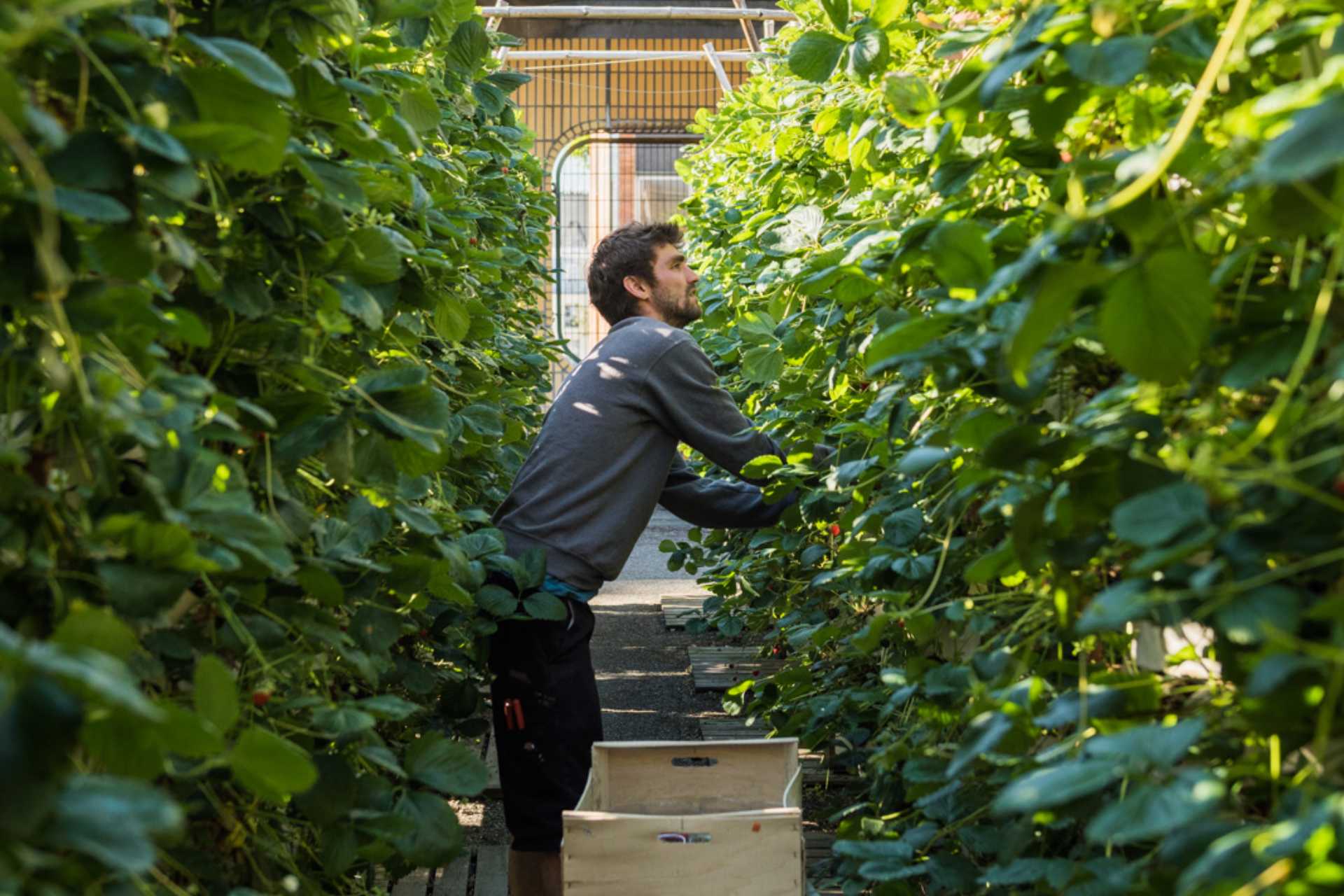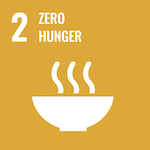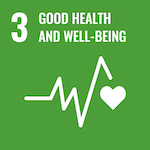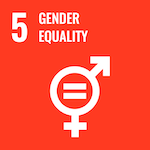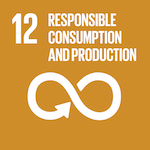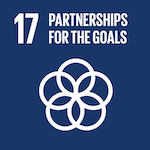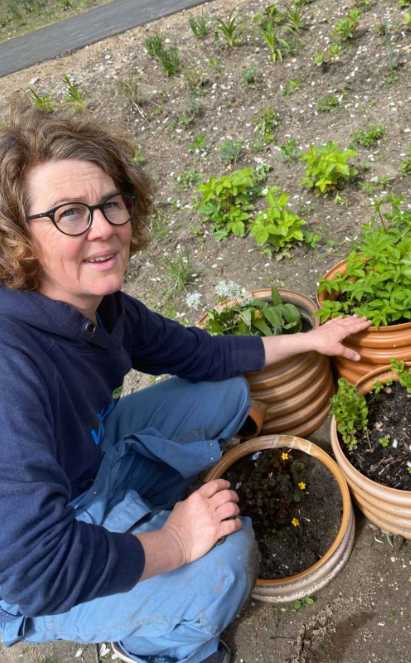 Marianne Mikkelsen
---
Project leader, Garden to Connect.
Marianne Mikkelsen is a professional Nature Guide, grown and engaged in a greener urban life, such as urban agriculture, biodiversity and not least people thriving in cities.
As a Master of Arts in History of Ideas, with 20 years experience as a project manager in Academia, she is well accustomed to complexity and so-called wild problems. She seamlessly combines this with practical gardening and strong human skills, to push change towards green and sustainable living.
Since 2018 Marianne has been deeply engaged in up cycling of plastic pipe waste, where her skills as green urban and environmental activist has proved to be an excellent match with plastic industri. A collaboration, between business suits and a cargo bike riding gardener, which has been surprisingly beneficial for both parts, and has lead to the establishment of many new urban gardens.
Mail: marianne@miklsn.dk
Mobile: +45 24946323
Betina Ringby
---
Project leader, Garden to Connect Rwanda.
PT, Master of Health Science.
Nature therapist
Social entrepreneur 
Engaging people in meaningful learning activities with a collaborative approach is what sparks my inner drive. Since the onset of my career, I have worked within healthcare. As a practitioner, clinical supervisor, healthcare consultant, process facilitator, and university lecturer I have involved and inspired people to find their inner drive.
Teaching abroad and collaborating with international partners within Europe and Rwanda have been a major focus during the last 6 years.
Since 2022 I work as a freelancer connecting what is vital to me - health, community-building, nature, creativity and entrepreneurship.
In Garden to Connect, Rwanda - we are dedicated to raise environmental awareness, educate vulnerable groups in urban gardening and in how to grow plants, people and communities.
Mobile: +45 44 11 18 26